NYFBR
HYDRAFACIAL
The HydraFacial is one of the most popular in-office facial treatments right now. So popular that one is performed every 15 seconds around the world. That stat alone is impressive, but the treatment's become the go-to facial for celebs, your co-worker, and Facebook friend from high school because it targets many of the most common skincare concerns like dryness and signs of aging with little to no side effects.

For those unfamiliar, the HydraFacial is a medical-grade resurfacing treatment that clears out your pores, plus it hydrates your skin. It's offered across the country at licensed medical professional facilities, or where a certified HydraFacial esthetician is present. The four-step treatment includes cleansing, exfoliating, extracting, and hydrating the skin with serums that are infused into pores with the HydraPeel Tip, a pen-like device.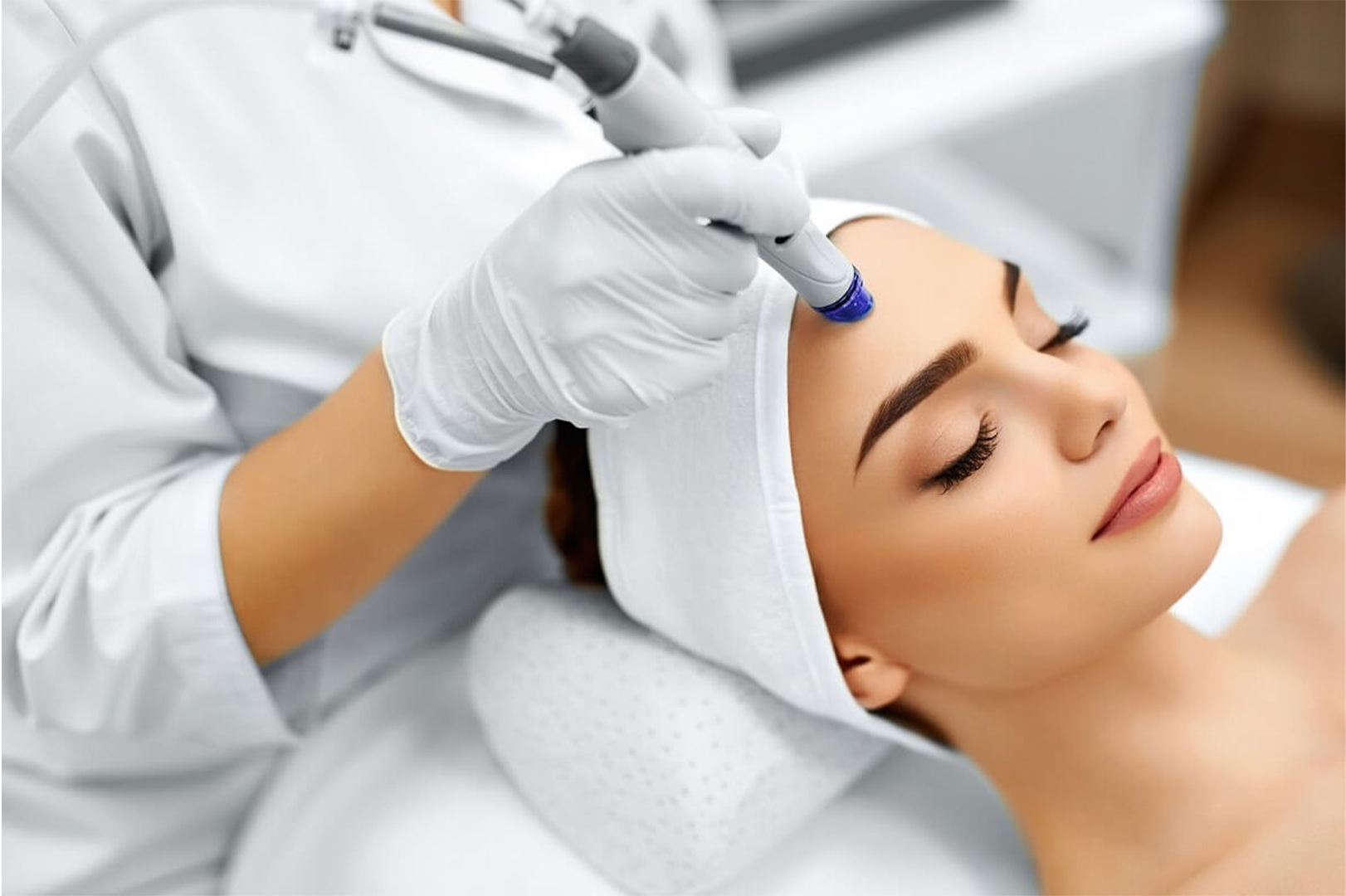 Cleanse & Peel: Uncover a new layer of skin with gentle exfoliation and relaxing resurfacing.
Extract & Hydrate: Remove debris from pores with painless suction. Nourish with intense moisturizers that quench skin.
Fuse & Protect: Saturate the skin's surface with antioxidants and peptides to maximize your glow.
This includes everything that the Signature HydraFacial provides, and more! This includes the use of LED light therapy and boosters—additional serums targeted to specific areas of the skin.
Our medical aestheticians will decide what type of booster is best for your skin.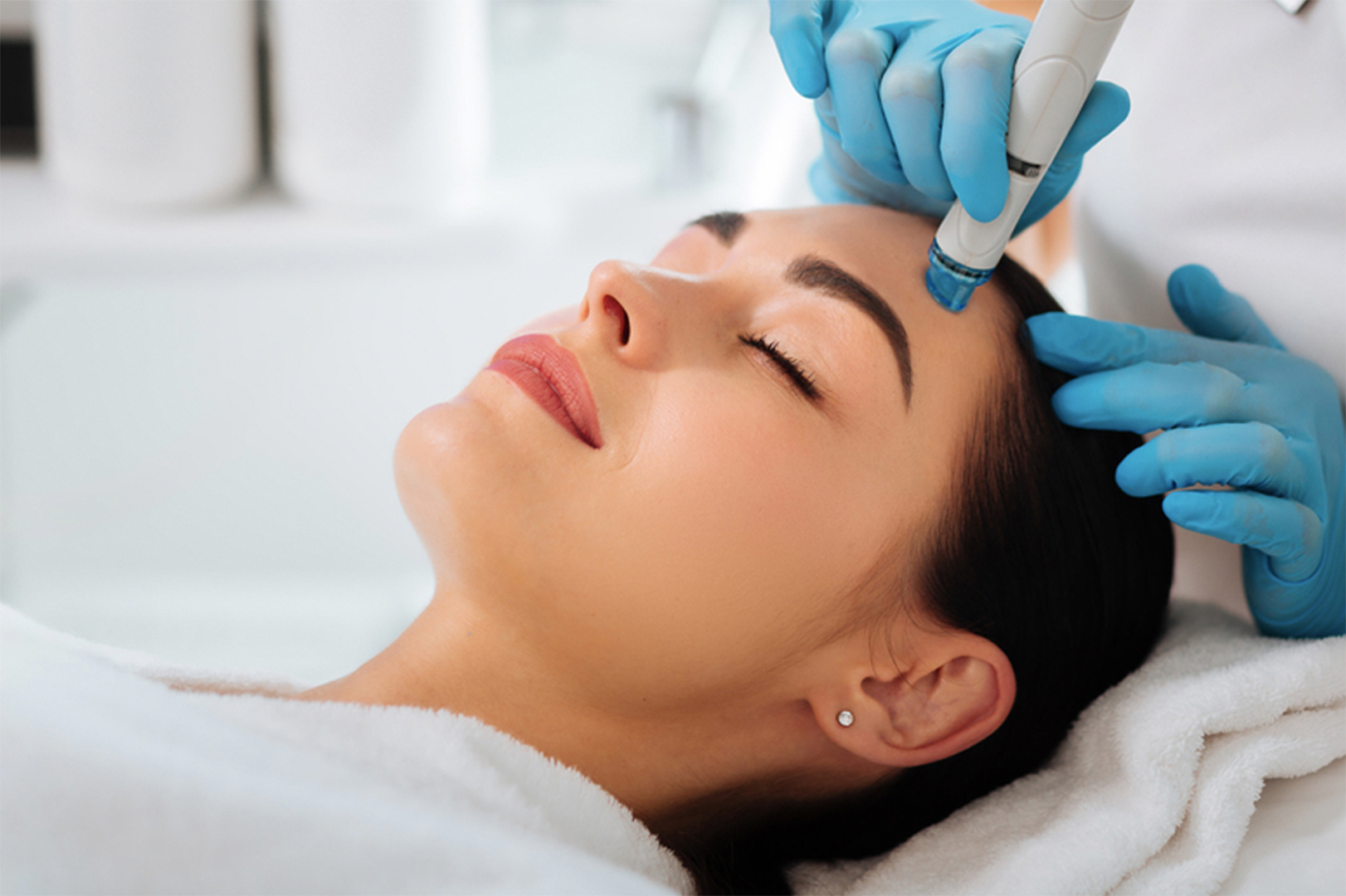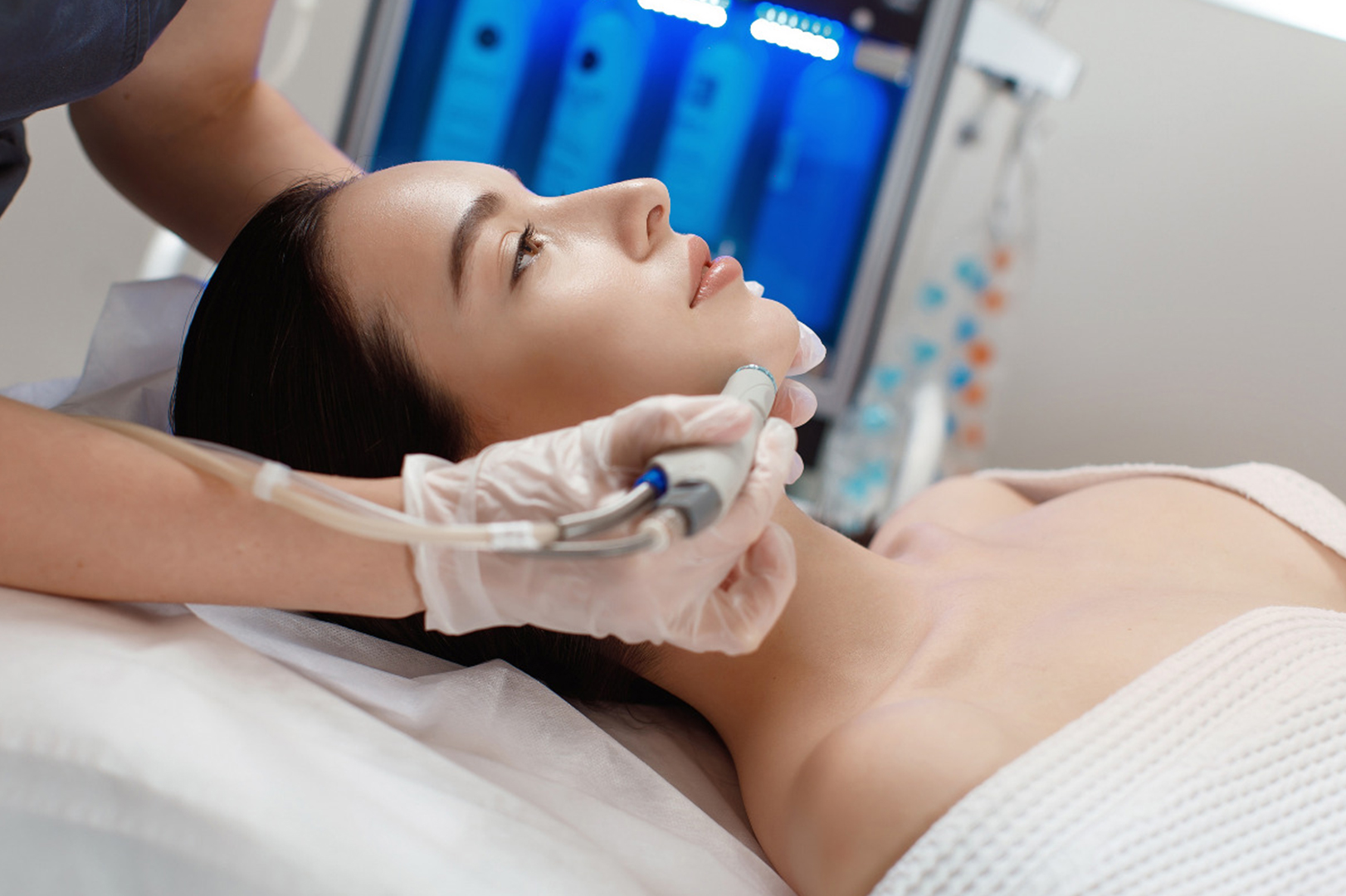 This includes everything that the Deluxe HydraFacial provides, and more! Facial cupping with lymphatic drainage massage.
It starts with a detoxification process. LED light therapy will help to banish signs of aging, and also acne.
What Happens During the HydraFacial?
The HydraFacial treatment starts with cleansing by removing the dead skin cells and excess sebum from the skin. Next, a mix of salicylic and glycolic acids are applied to the skin to break up any dirt and oil that's clogging pores. Then, the HydraPeel Tip is used to essentially vacuum out blackheads, dirt, oil, and impurities, while hydrating, plumping, and nourishing serums are simultaneously applied to the skin.